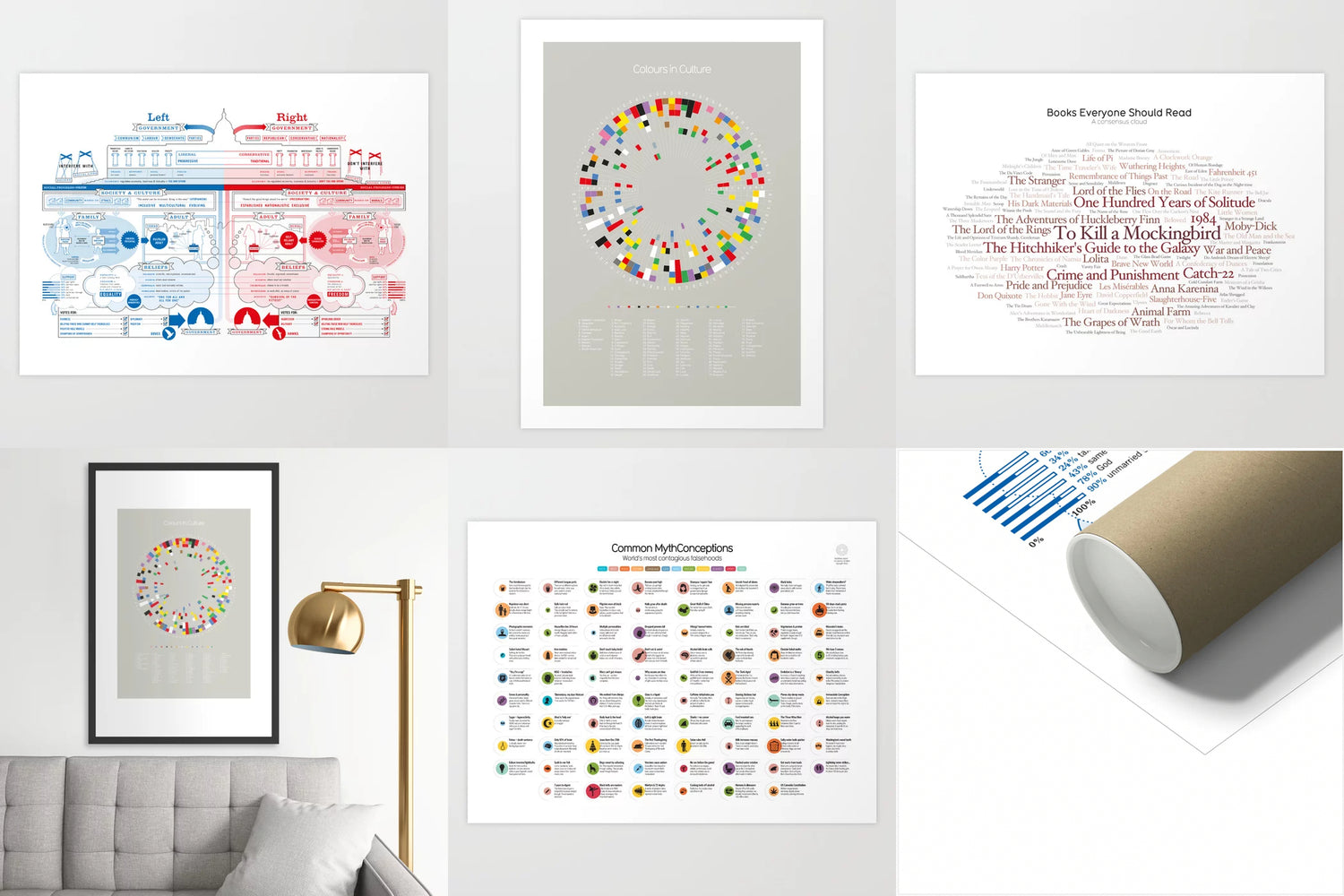 Welcome to the IIB Store
Add some beauty to your space with unique data-visualisations and information designs from award winning infographic artist David McCandless.
Choose from limited edition fine art prints, affordable posters and print-yourself PDFs.
ENVIRONMENTAL NOTE
We only print on sustainability-certified paper. All our inks are water-based and biodegradeable. And the caps on our delivery tubes are recycled plastic (both
the caps and cardboard can be recycled). We also use print-on-demand and local suppliers to reduce emissions on shipping and production.
EXPLORE OUR CATALOGUE